Altered Barbie 2010 - Welcome from Olivia Rivas
Submitted by admin on 1 June 2010 - 2:57am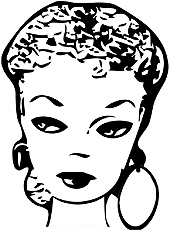 Every day Barbie is bombarded with messages from the likes of eHarmony, Match.com and her Mother telling her that she needs Ken to make her a whole woman. This year Barbie is tired of being told that she's weird for being single. This year she yells to the world, "Say it loud - I'm single and I'm Proud!"
It's her call to arms for every person, female or male, gay or straight, married, divorced or polyamorous. Relationships are tricky, personal and different for everyone and Barbie wants to know how that her tribe loves her no matter what her Facebook status.
Come to the Altered Barbie Show this year and celebrate whatever state you're in - except Arizona - you all stay home.